Ahoy! Week Two of Boatober! Can I make it to the end?
This week had another challenging variety of boats, with sunsets, lakes, seas, and docks to contend with. I am still enjoying the challenge though, and it is proving to be a great way for me to get back into daily sketching. There is something really nice about not havoing to decide what to draw, and these challenges have the added benefit of others drawing along too – each of us interpreting our own versions, and cheering each other along as we go!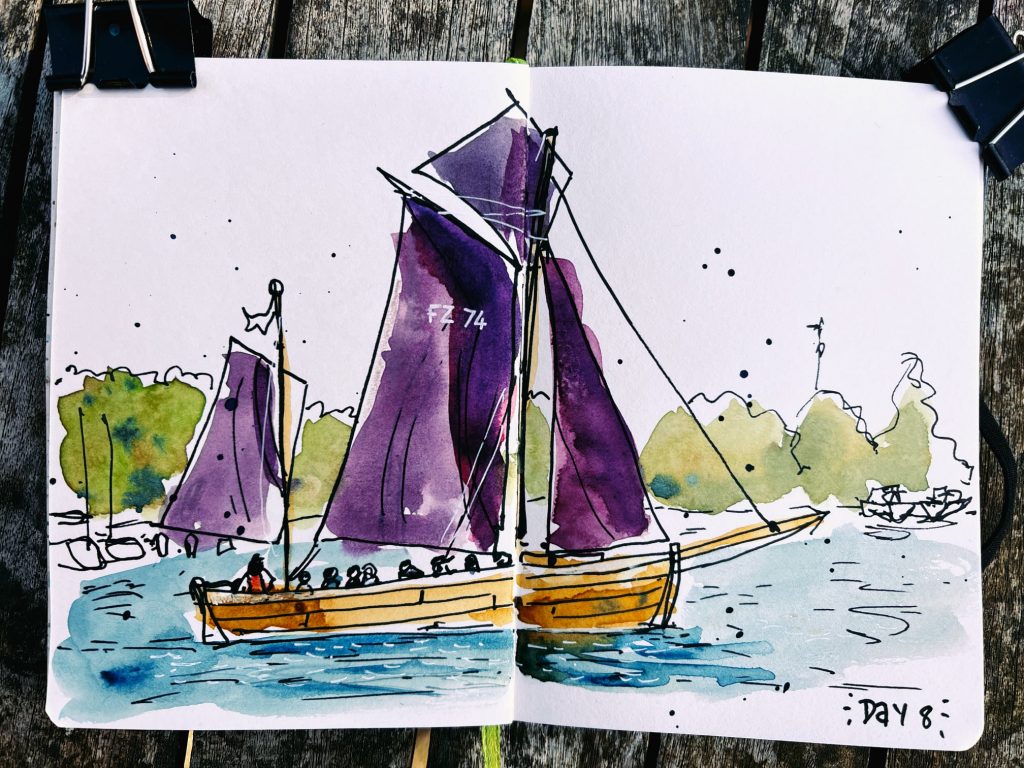 If you fancy seeing some more, head over to Instagram and check out the #boatober2023 hashtag. The challenge is hosted by Doug Jackson.
My sister, Nikki, is also following along – so go and check out her sketches too!