Ahoy there! Having had a busy Summer with the children off school, as well as being hectic with work, my daily sketching sadly took a back seat! But the creative urge is back, and so I was very happy to jump head first into Boatober 2023 – an annual challenge hosted by Doug Jackson on Instagram. Each day there is a different boat to sketch, and it is a lovely group of fellow artists that join in and help cheer everyone along!
Here are the sketches I have made from the first week of fabulous reference photo's…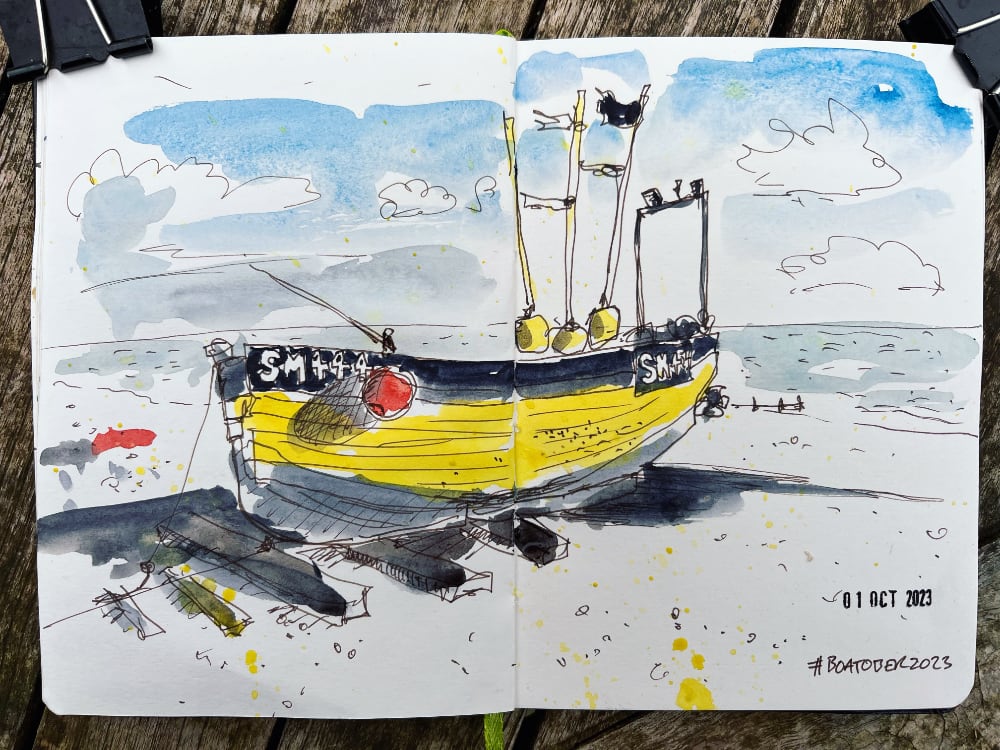 I did consider just using ink so that I use these prompts for the Inktober challenge, however, I know from experience I get bored with 30 days of only using one medium! This is fun to do just drawing on what I feel like using in response to the images. Time can also play a factor in the final sketch – if I am short on time, I may not include all the elements from the photo, such as the background, or simply limit the art materials used.
I recorded a video of me sketching the day 6 boat, if you would like to see my rather sloppy and self conscious effort!
It has been fun sketching all these different boats, and to see how others have been interpreting them! I have found a few new artists to follow on instagram, just by following the Boatober2023 hashtag, and gained one or two myself!
So that is week one wrapped up – looking forward to another week of sketching boats!