Following on from my post last week where I introduced my printmaking project – taking part in the weekly tiny print tuesday hashtag on instagram by Flintcat, I managed to create another print for this week, and thought I would share it here.
Because I love journaling, I thought it would be fun to create a little collection of stamps to show the weather. I therefore had a think, and an anime cloud came to mind! It has been annoyingly overcast since the kids broke up from school, so it seemed appropriate!
I had to work out how it would print, and thought it would be better to show the cloud as black, and carve away the rest, rather than having the whole stamp black with just the cloud outline carved.
Once I had decided on my design, I traced it and transferred it onto a scrap piece of Lino. This is the first tiny stamp I have tried on traditional lino, as my previous ones have been on the easy carve, softer lino.
I found it nicer to carve on this material than the softer version as it has more bite to it, and you can feel your way much better. Still very fiddly though! I used my Pfiel tools, an 11/1 and a 12/1. Once I had finished carving, I cut the design out using a craft knife and ruler, but snapped a corner by mistake – a good lesson in how small you can (or cannot!) cut it down. Maybe it would have been better if it had been warmed up first.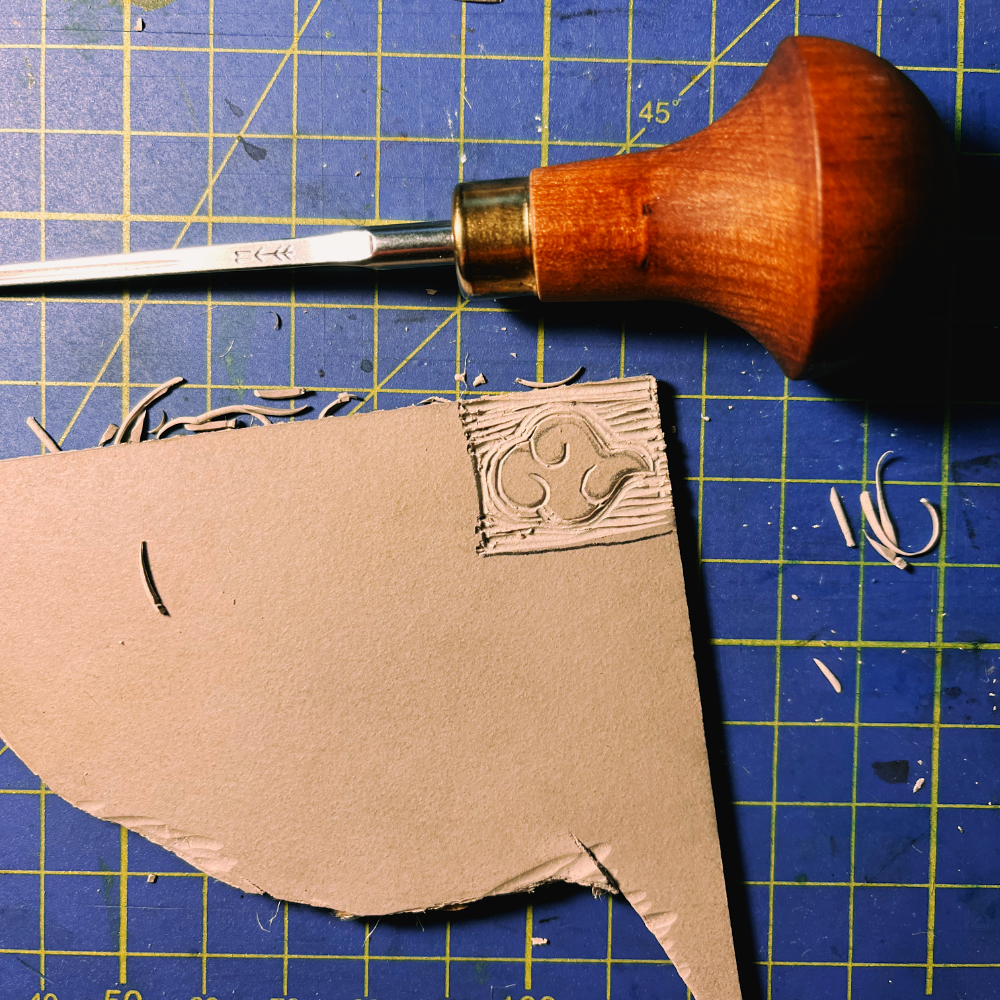 Once it was cut out, I decided to trim it down further using scissors – again rather fiddly! The hessian backing was also getting everywhere, so needed a bit of cleaning up before printing could begin!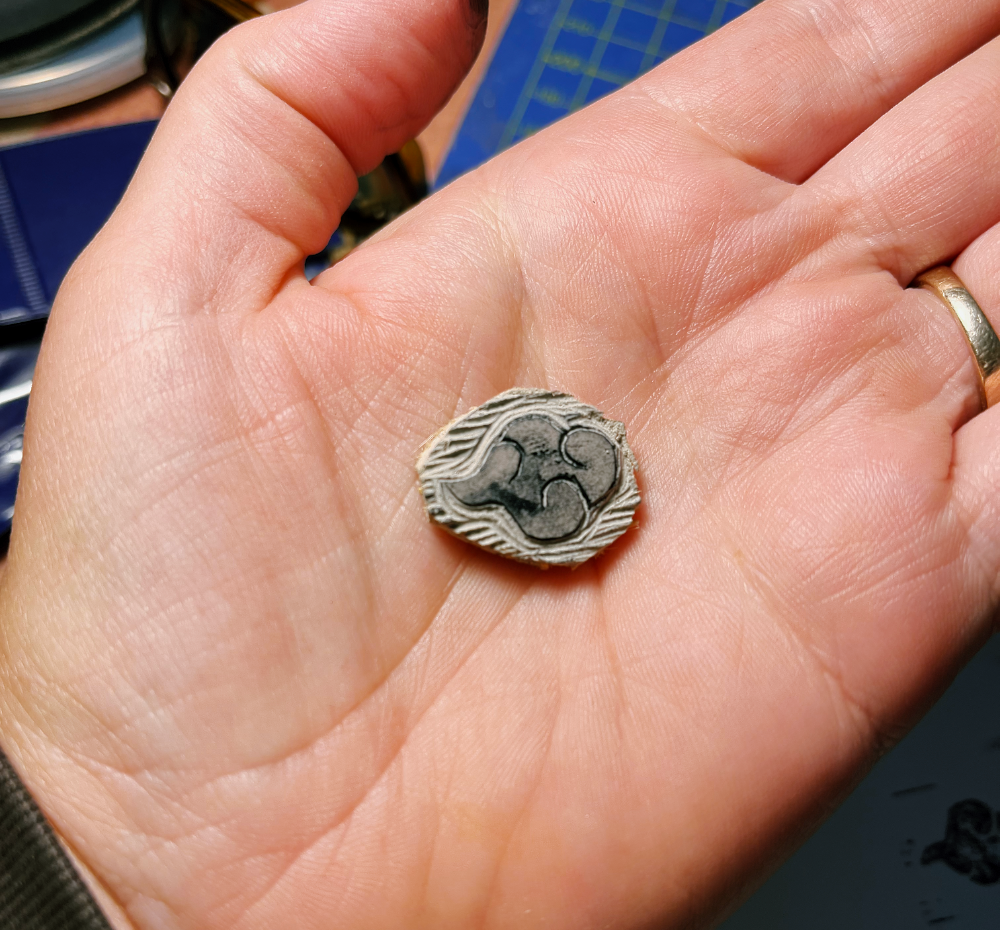 Tools used for printing:
Scola Artprint waterbased black ink
Small Abig brayer
Basic plastic japanese plastic baren
Seawhite of Brighton cartridge paper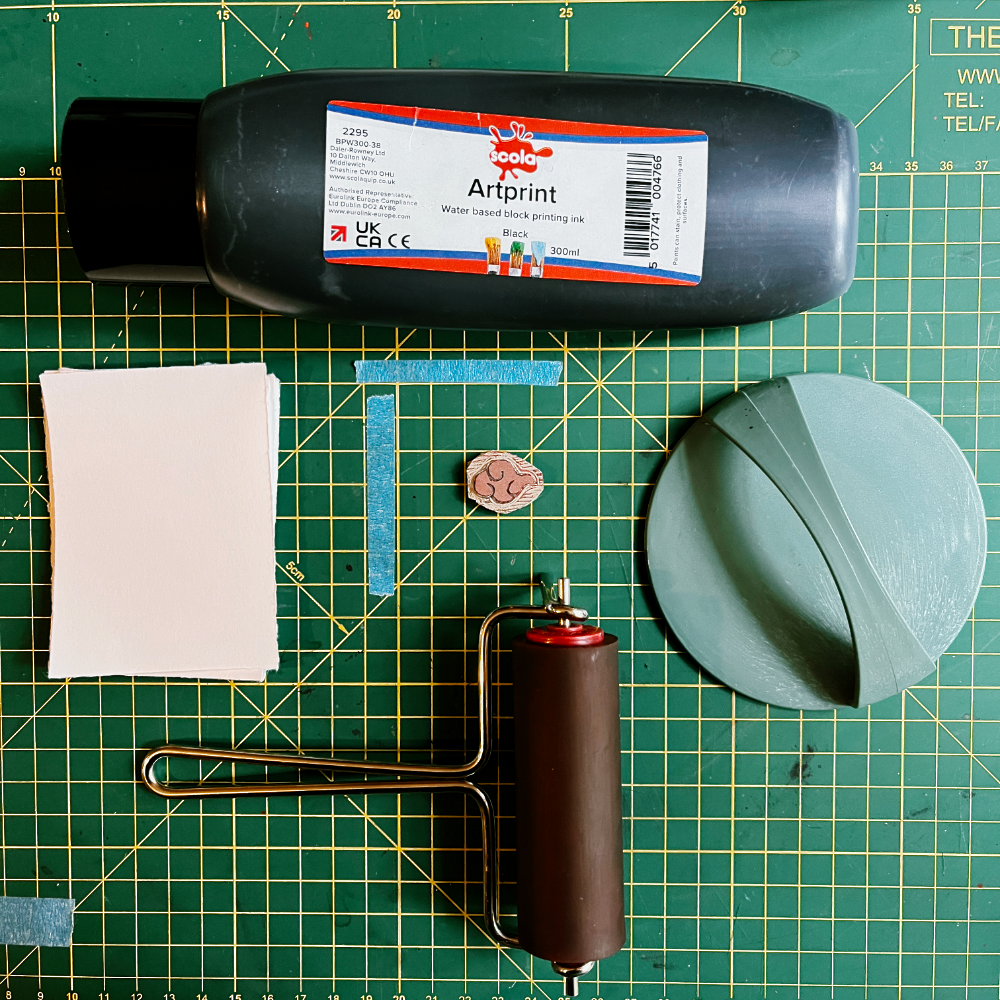 Printing was fun, but very fiddly – it is tricky to ink such a small block, but it is all great experience for larger pieces. I can also use a stamp pad for these tiny blocks, which I will do when using in my journal, but I like to do a proper inked print for each, and have a cute little collection coming along! I may look at framing a group of them at some point – just need a few more first!
Here is the finished print, with tool and 10p for scale! I was really happy with it, and my sister said she wanted one, so I will have to carve her one too 🙂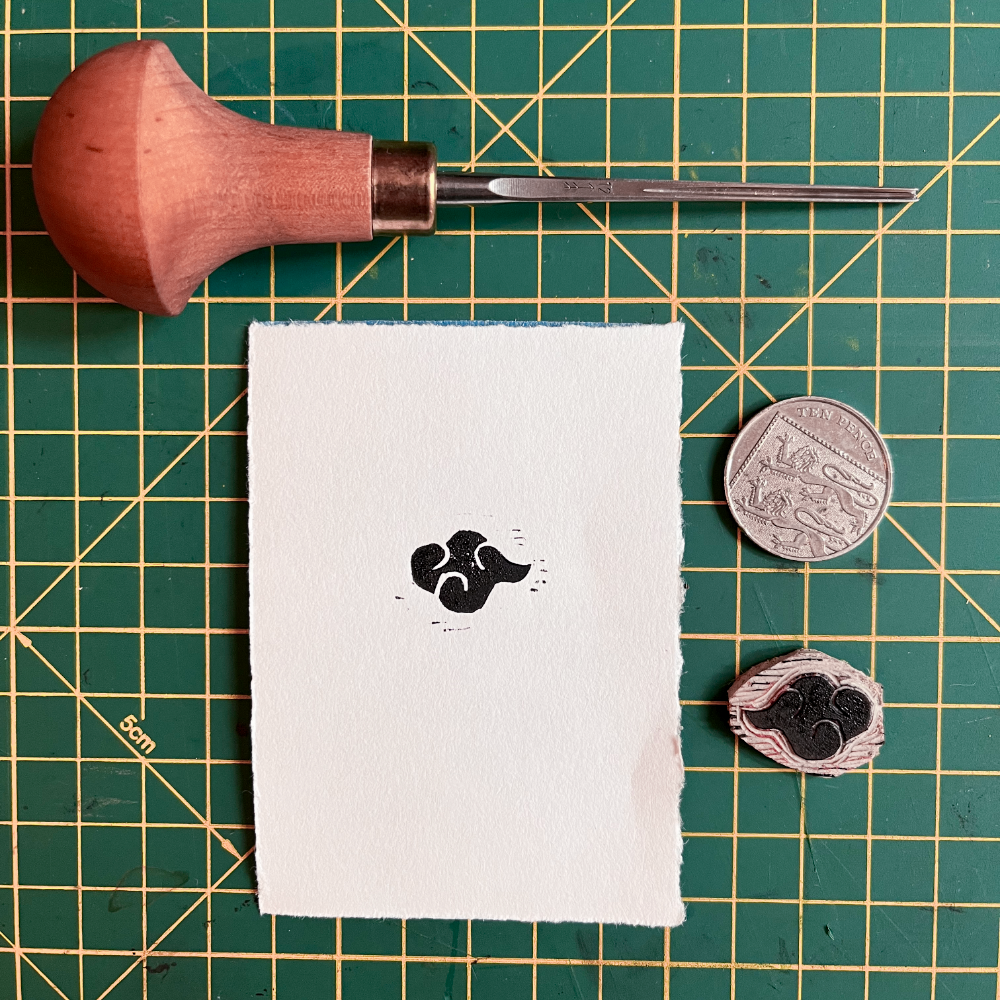 Next week, I plan to print a leaf for stamping my nature journal entries!