Yesterday, I took the boys to Lyme Regis with my Sister-in-Law and her lovely girls. Lyme Regis is a gorgeous fishing town and beach in Dorset, and only about an hour's drive from my home. The weather was looking changeable, but we went for it! I packed trunks for the boys, but was doubtful they would swim – I was wrong! They swam 3 times over the course of the day!!
I packed my sketchbook, and minimal supplies (after all, I also needed to pack lunch for us all, plus jumpers and coats!).
I managed to get a couple of sketches in while the boys were playing and splashing around in the water. The light looking out to sea was really bright with the low sun reflecting on the water, but it was beautiful and created lovely silhouettes. The clouds were also immense (we did get rained on a few times in between the sunny spells!) and I couldn't resist trying to capture all of this in a couple of pages.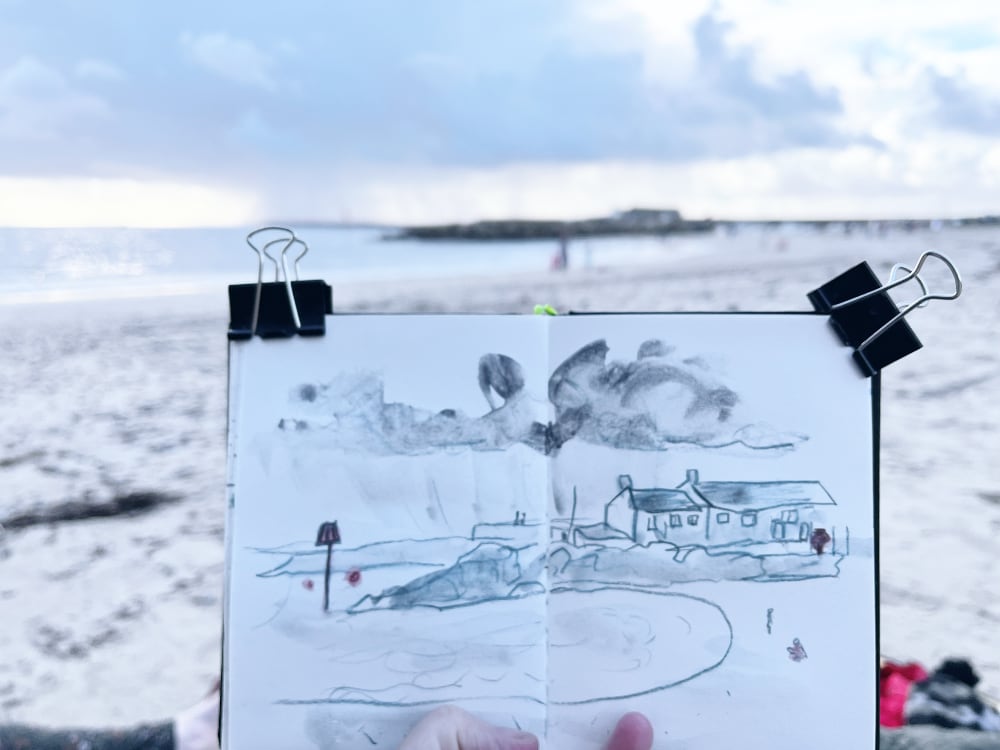 This first sketch is of the Aquarium/Museum at the end of the Cobb. The Cobb is the harbour wall and it stretches around from the harbour to these lovely old stone cottages. I used my Derwent Graphitint pencils for the lines and a bit of colour, and the sky was painted in with my ArtGraf tin, which was perfect for the rain clouds threatening!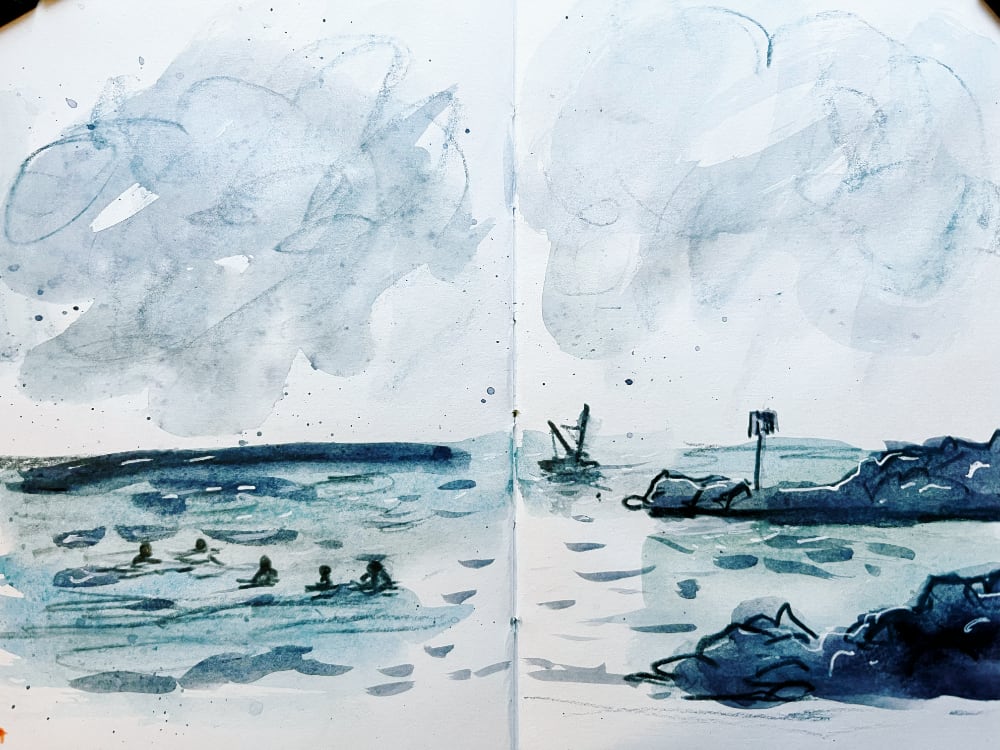 My second image tried to capture the light reflecting off the water, and the silhouettes of the swimmers (my boys and their cousins!) as well as the rocks and the fishing boat sailing out from the harbour.
I absolutely LOVED sketching these on location, and it has really inspired me to to more of this as a regular part of my practise.
Art Materials used:
Seawhite of Brighton A6 Travel Journal
Derwent Graphitint watercolour pencils

Shadow
Mountain Grey
Autumn Brown

Pitt Oil Base Pencil – extra soft
Art Toolkit Pocket Palette filled with a selection of watercolour by Schminke, Daniel Smith and Jacksons art Watercolours
Pentel Waterbrush
White Gelly Roll pen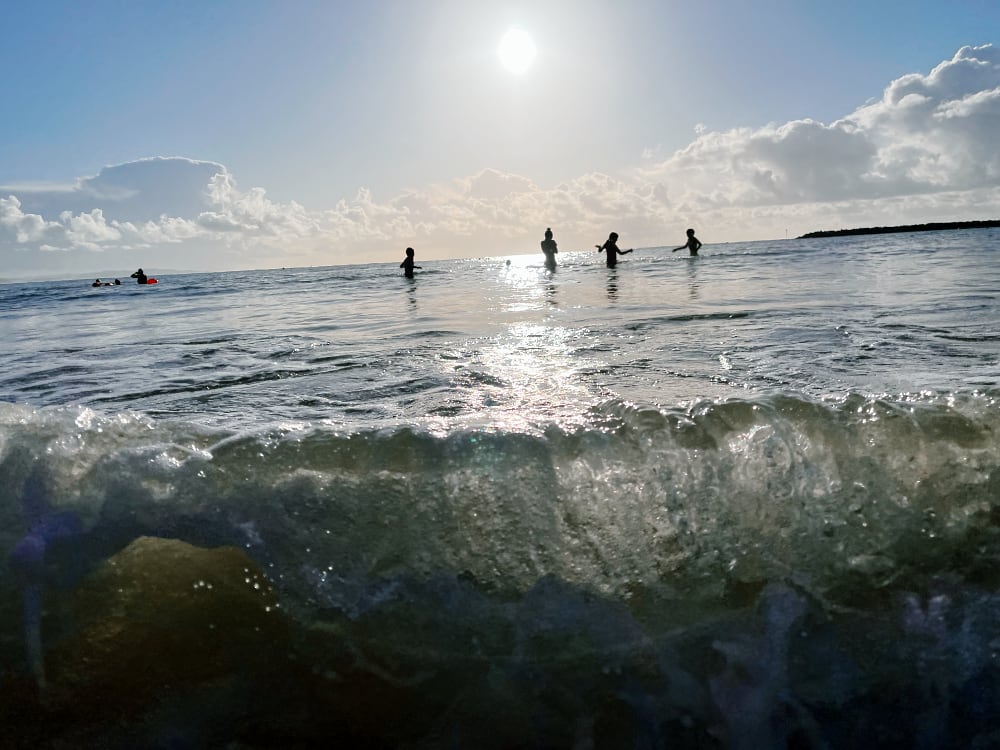 I also took a lot of photos that I plan to sketch at home over the coming days – I am feeling really inspired to create lots of art from this lovely trip!
Happy sketching!