I had a lot of fun this week taking part in the Draw May the 4th challenge on Instagram. This was set up by @montrealsketcher @chrissketching and @david__sketches
The challenge ran over the 4 days leading up to, and including May the 4th, with these prompts:
Starship
Architecture
Droid
Dark Side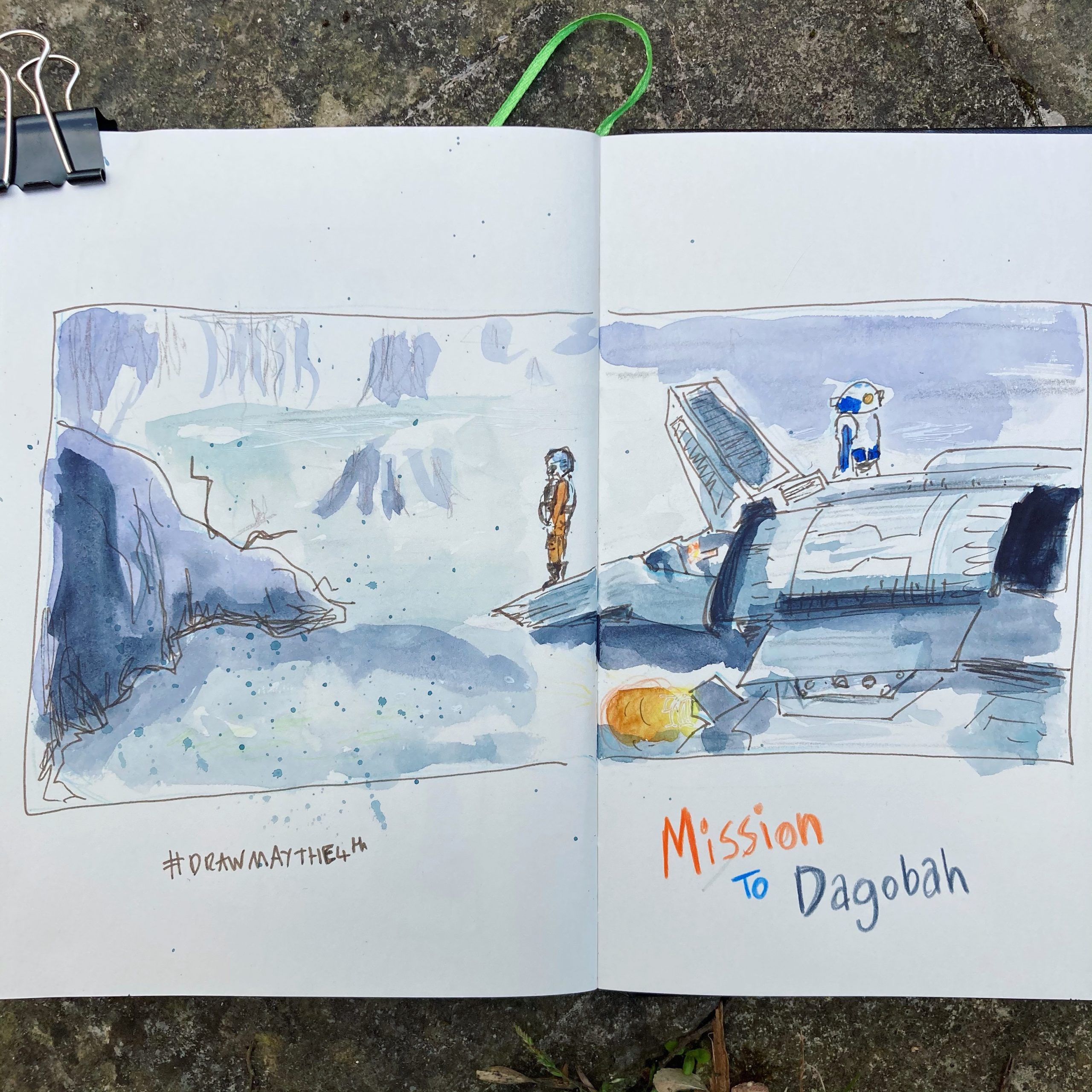 For the first prompt, I didn't fancy my chances of being able to sketch a full starship, so I opted for Luke's crash landed, half submerged X-Wing on Dagobah.
I was trying to keep a limited palette and keep the lines loose, but this proved harder than I thought, especially trying to render the mist over the swamp, and all the hanging vines etc. I don't thin I I did a very good job, but think at least you can recognise the scene with the ship, Luke and R2-D2.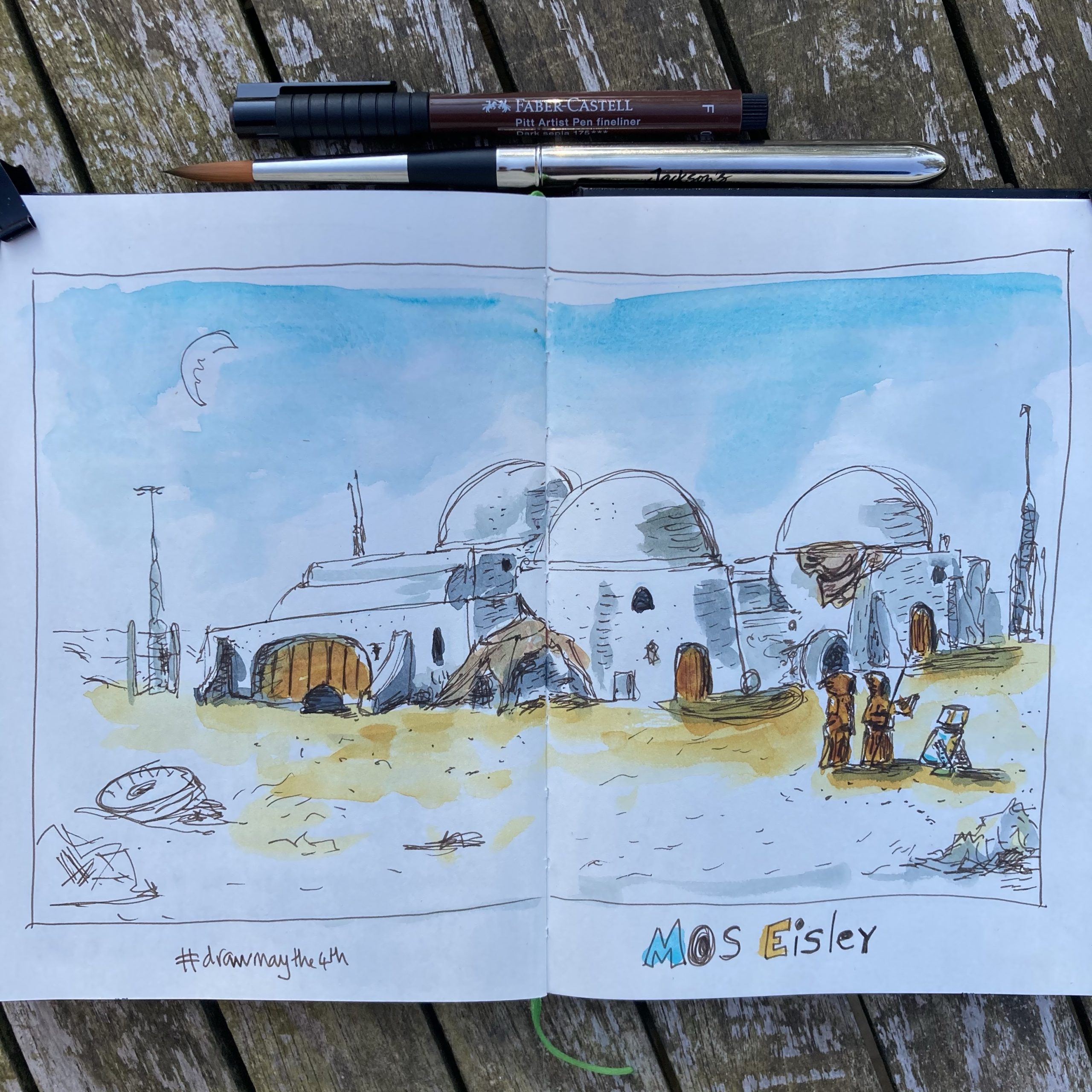 I chose the rounded architecture of Mos Eisley on Tatooine for the second prompt, and was really happy with this scene. I enjoyed sketching this, and selecting the colours, again trying to keep it limited. My new Quin Gold and Turquoise writhed really well, with a little Payne's grey for shadow.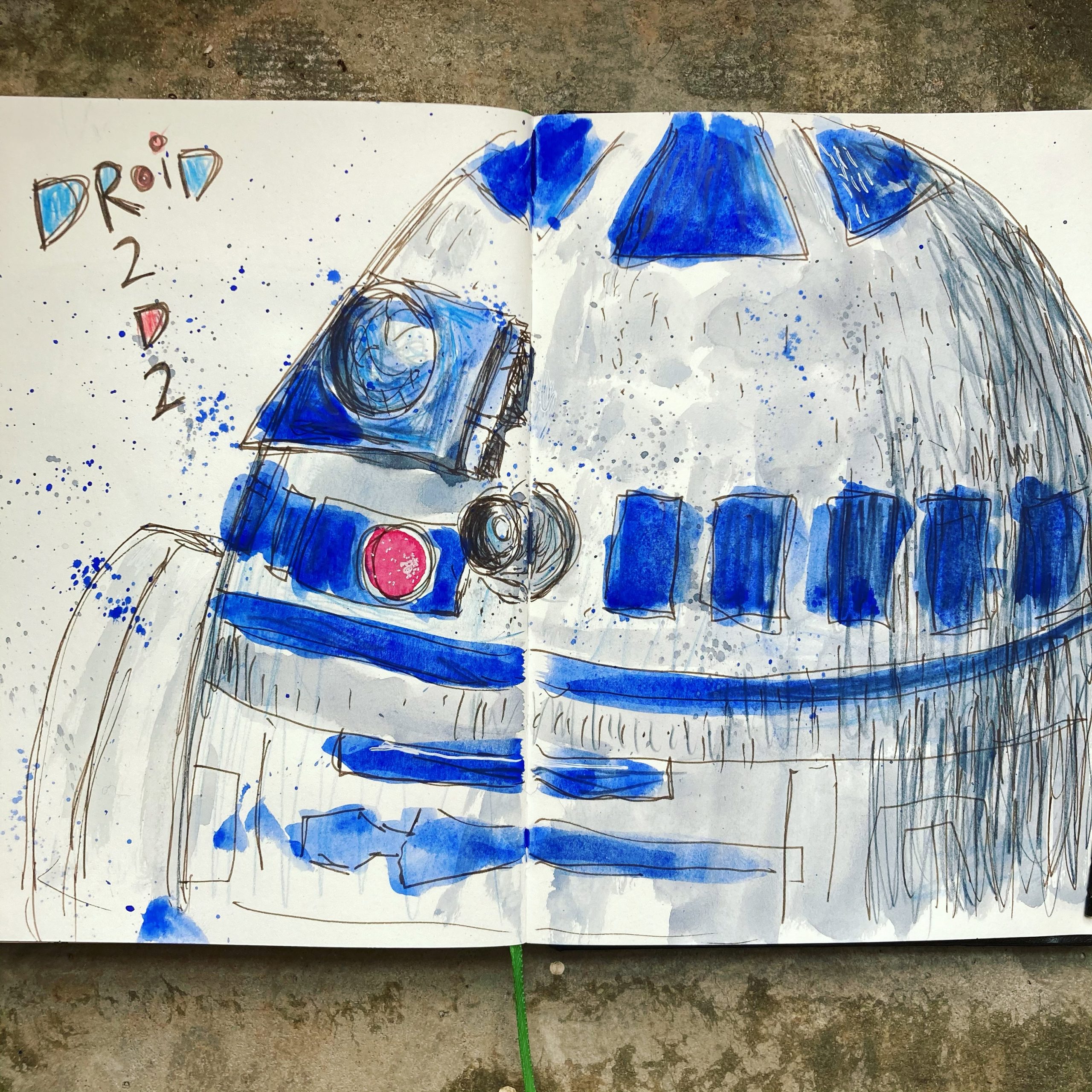 Day 3 was Droid, so of course I had to opt for my favourite Star Wars droid, R2D2! I drew him as a close up, taking in some of my recent lessons on Shot Selection from Felix Schienberger's course on Domestika. I Feel this may have been a bit of a scribbly line, but like the loose painting.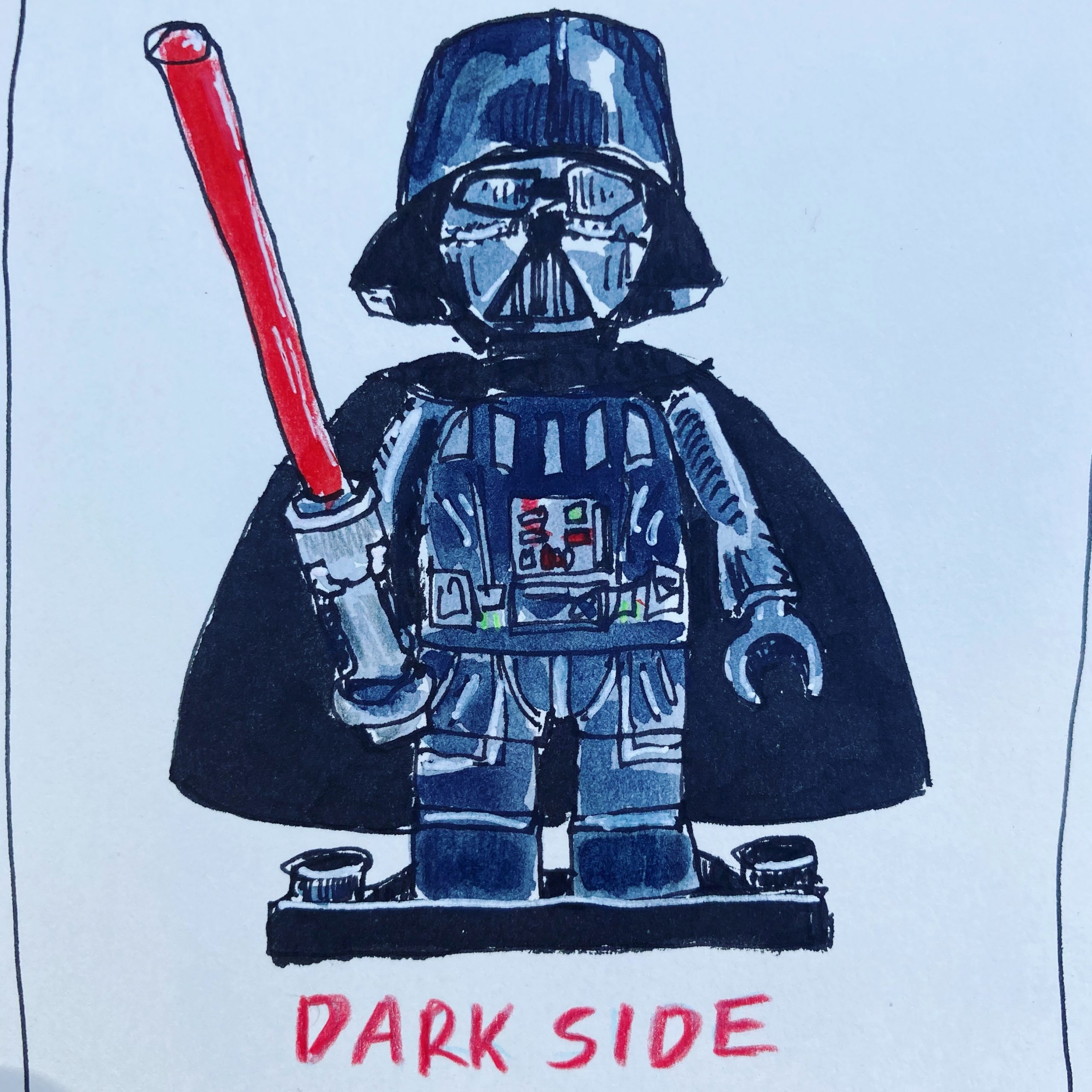 The final day, The Dark Side, had to be a picture of Darth Vader! I opted for Lego Vader, as din't want to scare the kids when I showed them lol.
I really enjoyed this challenge, it was great to see the different contributions by the instagram community, and @david__sketches, @chrissketching and @montrealsketcher did a fantastic job of sharing everyone's sketches in their stories every day, it must have been a lot of work being such a popular challenge!!