Today's post is from a photo my sister took of her gorgeous family at the beach recently. It really caught my eye, not just because it was lovely to see them all enjoying some sea air after months of lockdown, but because this is the kind of image I would like to try and capture more of – maybe even to start taking commissions, or just even for my own family – basically it has me thinking of moving from the sketchbook to an actual framed piece!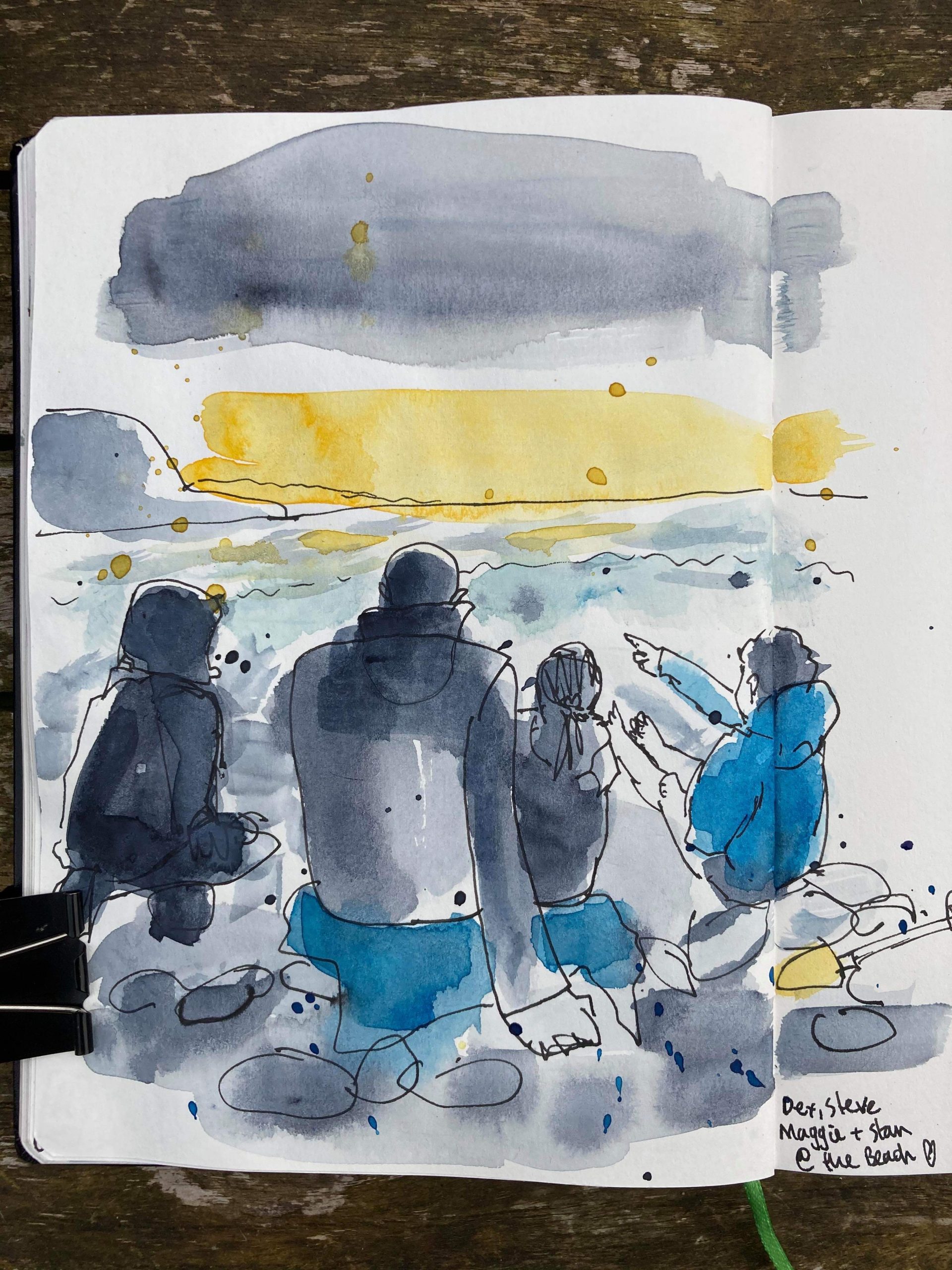 I first sketched out the figures, trying to be fast and not overthink details, then i added a suggestion of the headland, horizon, and waves breaking, and then finally some shapes of the large rounded pebbles/rocks on the beach.
With the watercolour I used three colours – Payne's grey, Gamboge, and phthalo blue. I also tried not to overwork the painting, keeping some white space, but don't think i really managed to achieve that as well as I wanted.
Overall though, I am happy with the result, and my sister is too! I now need to find out how to make a print for her 🙂
Materials used:
– Lamy safari fountain pen, with medium nib, filled with Rohrer & Klinger SketchInk 'Lotte'
– Seawhite of Brighton Travel journal sketchbook (A5)
– Daler and Rowney Graduate flat wash brush 1/2 size
– Mix of Daniel Smith and Jackson's UK watercolour paint