As a member of Emma Carlisle's Patreon club, I get to join in on some live zoom sketch-a-longs, which I find really fun, and inspiring! It is lovely to sit down and spend some dedicated time sketching, and I really appreciate the community feel from these sessions – even if I only join via the recording, I still feel like I am sketching with company!
This session was a particularly fun one, with absolutely loads of people joining in for her 3rd year anniversary of being on Patreon – something I would love to do someday, maybe 🙂 I can't remember the exact times set for each reference image, and some of them ran over, but they were all quite short – 5, 10, or 15 minutes for each.
I approached this with just ink and watercolour, so had to use a couple of sketchbooks in tandem in order that I could get on with the next sketch without having to wait for the previous one to dry before turning the page!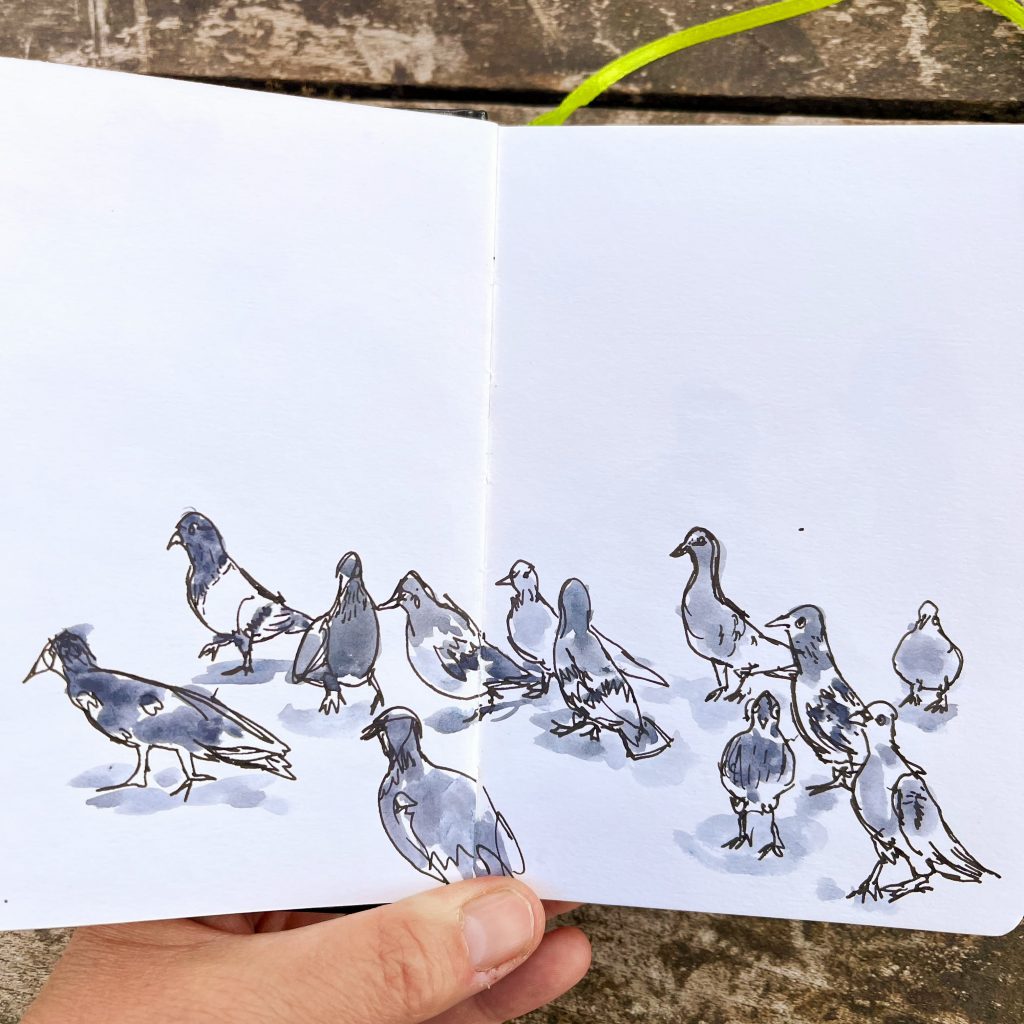 I loved the first sketch; it was challenging to capture all the birds and their different positions – I think I made the first one I drew on the far left, look a bit like a Rook! Someone even commented on my Instagram that the first one looked like a Quentin Blake bird – I will take that as a huge compliment!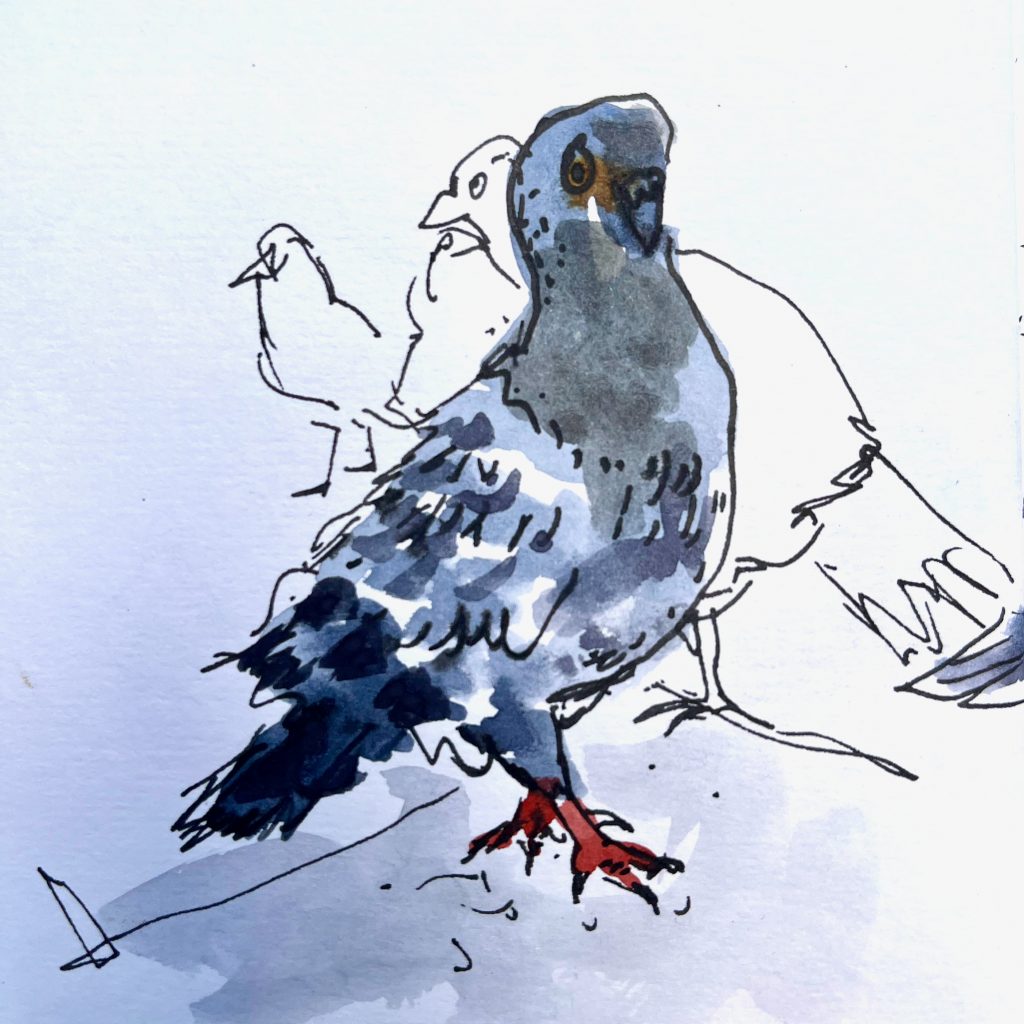 Another pigeon with lots of character to capture in the sketch – I enjoyed loosely sketching this and adding minimal colours – just Paynes grey, brown, and a splash of orange for the legs! I had time to add a few pigeons in the background too, just choosing to leave them as outlines, to keep a focus on the foreground pigeon.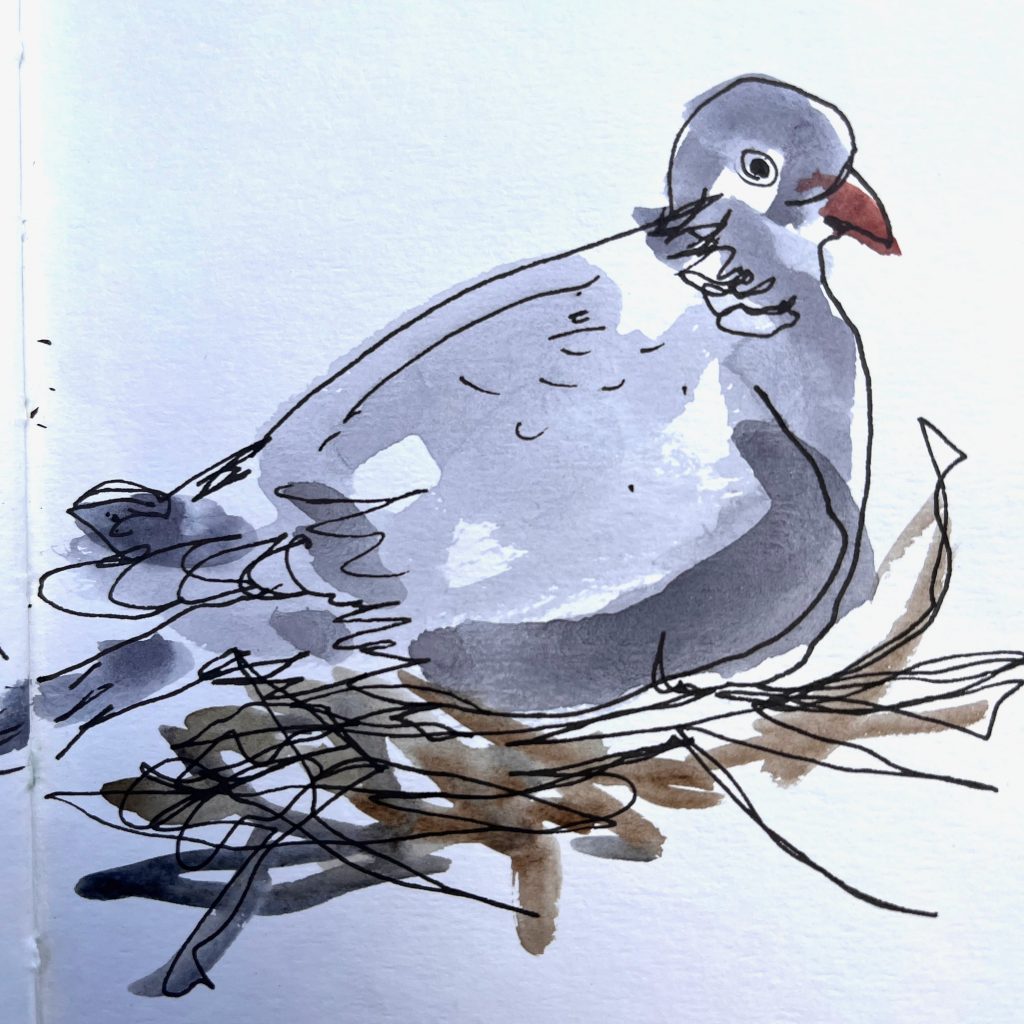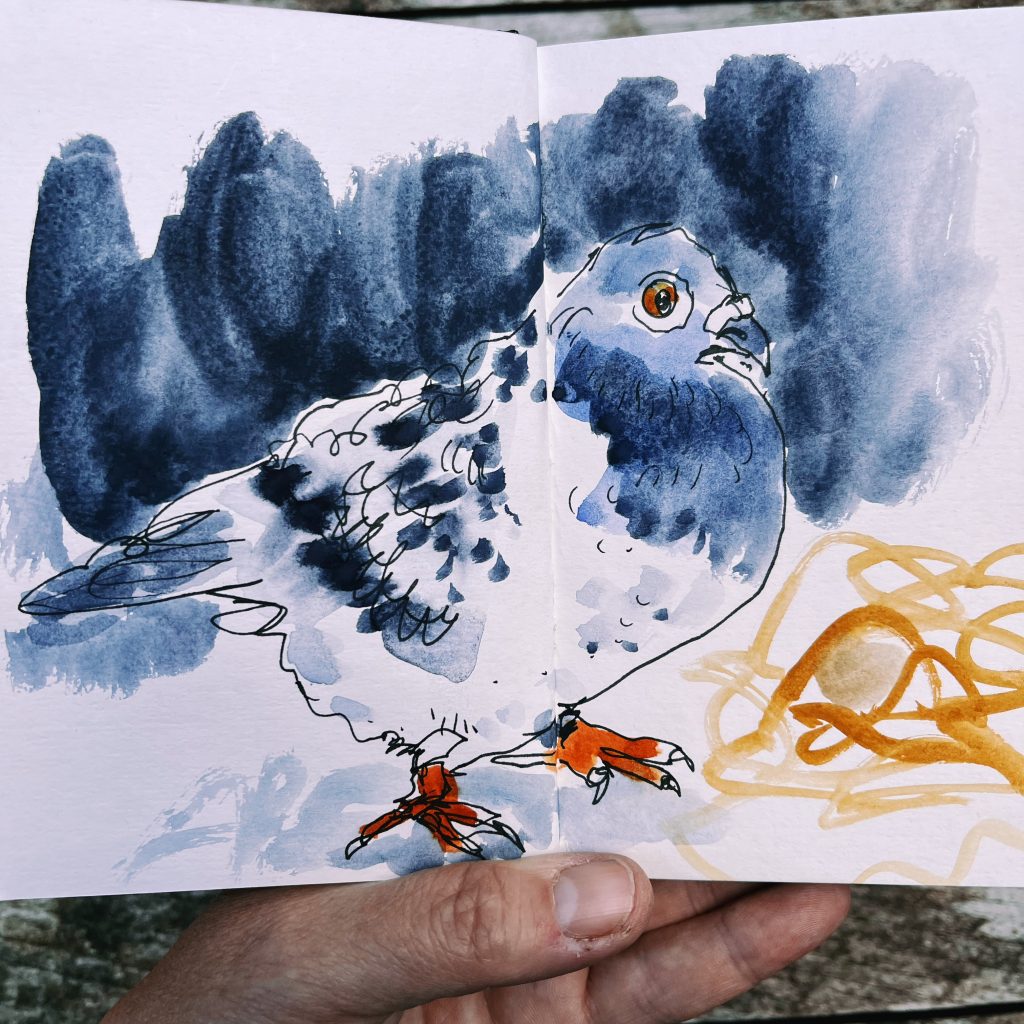 Strangely, I don't think the longer time period really improves my sketching – It feels less rushed, but I always sketch fast anyway. I suppose it gave me more time to layer more watercolours, and also add the background. Looking at the sketch now, I think a thicker line on the top outline would help it stand out better, or perhaps a different colour background would have helped make it pop… I am not sure.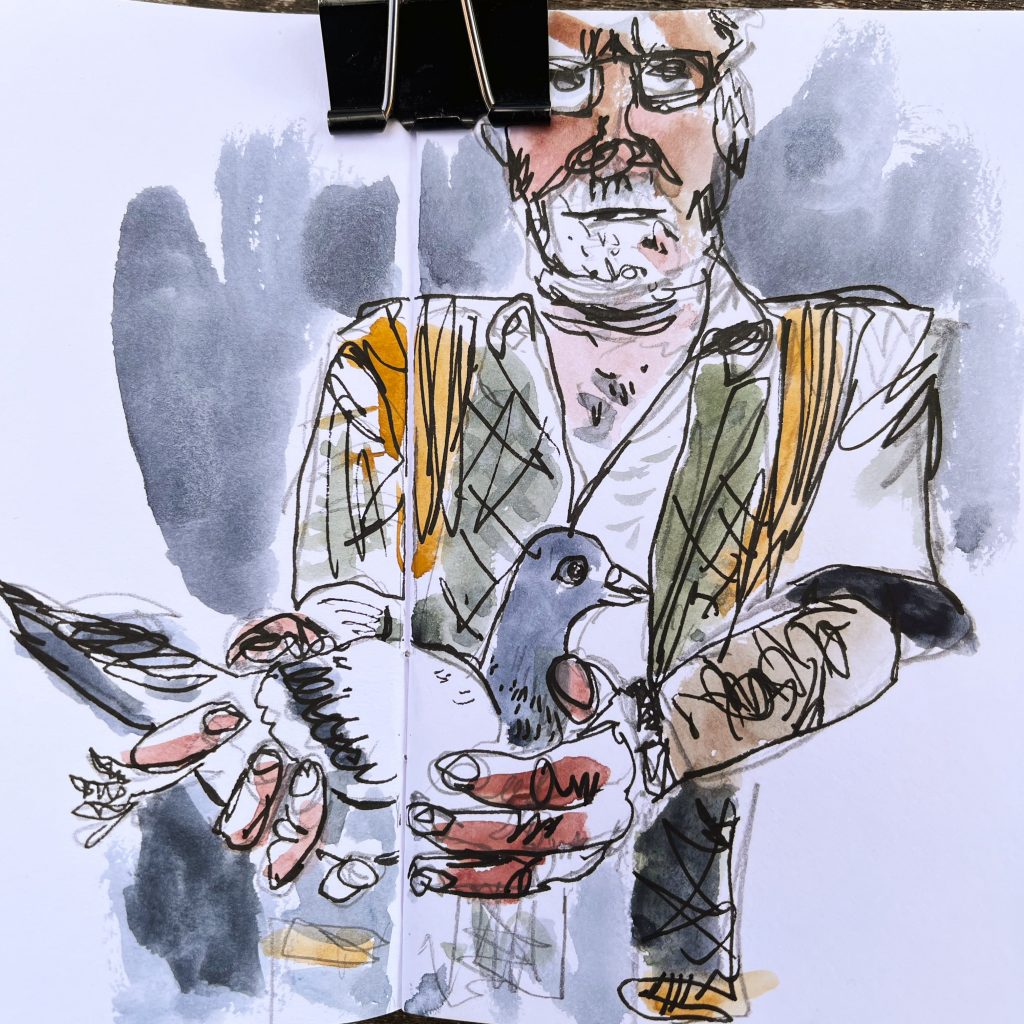 The last image I sketched, with the man holding the pigeon – was quite intimidating, but I just went for it! In the end, I was actually quite happy – I especially liked how the hands and the pigeon turned out. I almost didn't include the man's face, but it was better than I imagined it would be, so I am pleased I did – all fantastic practise!
I plan to have a scroll back through Emma's videos as I missed a fair few during May, so will try and do some more sketching along with the zoom recordings and post my results here 🙂
These images have also got me wondering whether to develop some into lino prints… so much to do and so little time!