Over the years, my kit has developed (and mostly expanded!). I still love the simplicity of just ink and watercolour, but I have experimented with, and enjoy, new materials such as neocolour, and colour pencils. This is fine when you are sitting indoors, with all your art supplies to hand, but how do you take these multiple supplies out and about?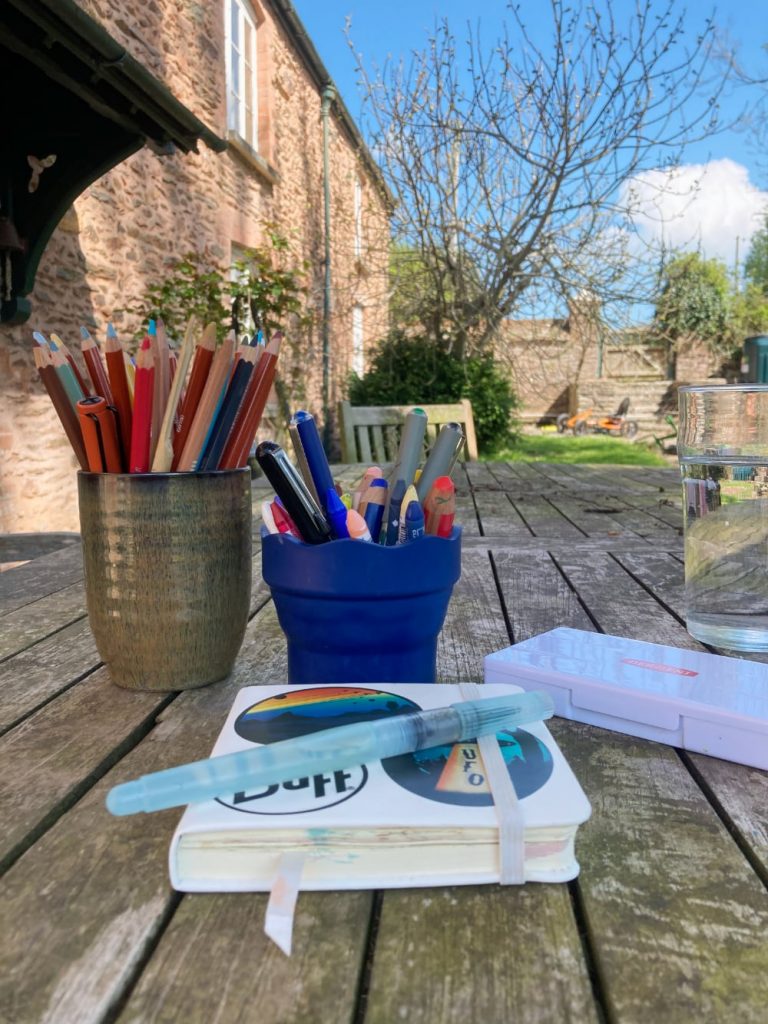 The above is a photo of me just taking a selection of art supplies outside to sketch in the garden, but it's not practical to take cups of crayons outside of the garden! So, after much thought and consideration, I chose one of my pencil cases to hold all the supplies I think I can't do without – which is a challenge scaling down all the options to fit into one pencil case!
The photo below is my carefully considered portable out and about kit!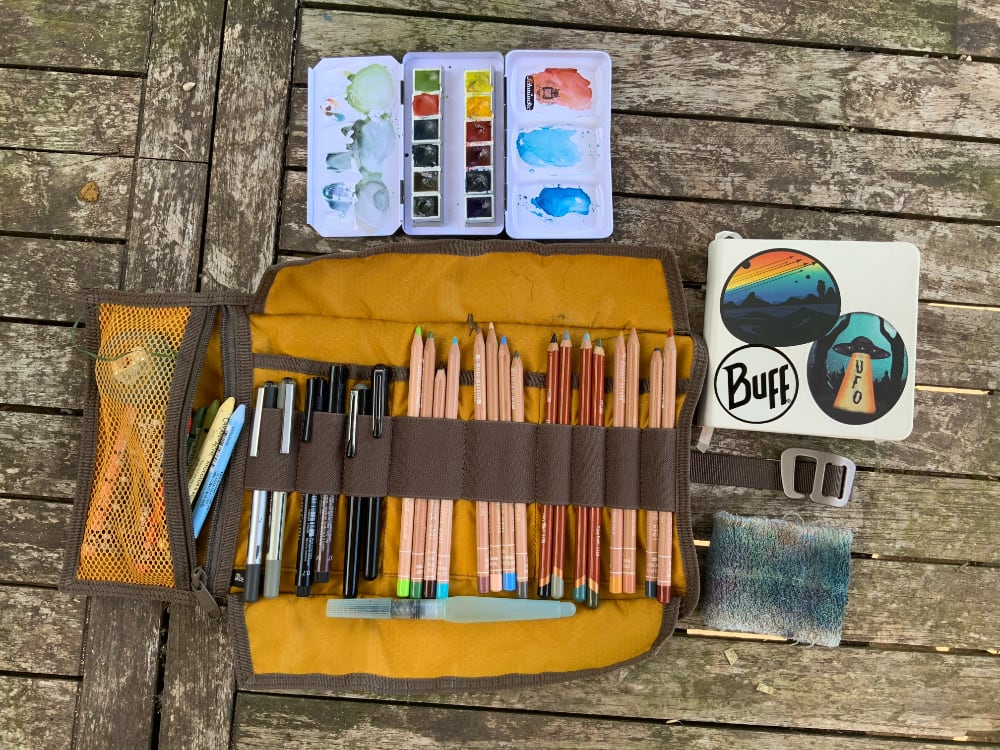 Kit List:
Lochby Pencil case/wrap containing:
selection of neocolor crayons
selection of colour pencils
Pentel pocket brush pen with black ink and one with grey ink
wrist band for cleaning brush
Schmincke watercolour box
Small Royal Talens Art Creation sketchbook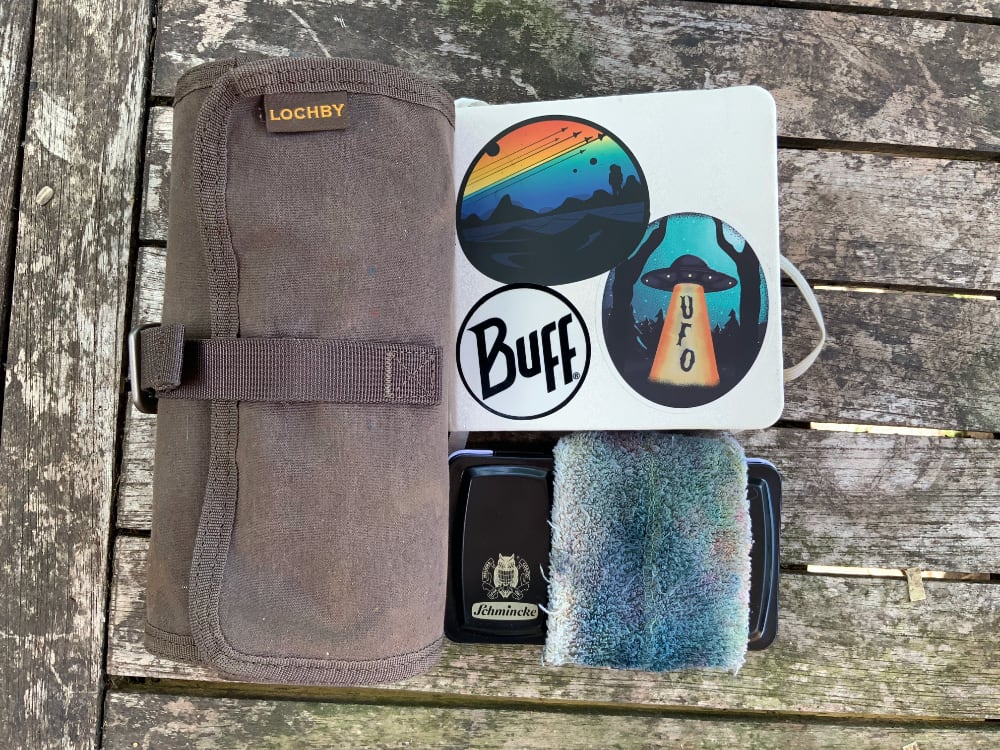 I am pretty pleased with this setup – it packs down pretty small considering all the art supplies I can carry with the pencil case, and I like that I have somewhat limited my choices by virtue of only taking one pencil case – I think I could probably reduce this down further, but for now, I do like the options this selection provides 🙂
I hope you enjoyed this post. Please let me know if you have questions about my kit.
How do you decide what to take out and about with you?