I recently discovered a hashtag challenge on Instagram called 'draw this in your style'. I have seen my Sketchbook Skool friend, The Curious Sketcher use it for his sketches, and I have loved seeing his style evolve and become something so recognisable and unique to him! I am feeling inspired to do the same and see where a proper daily sketch commitment might take me.
In the past, I have found daily sketches to be a challenge, as over time and with the pressure of daily responsibilities, I can feel uninspired and at a loss with what to draw. I hope that by checking out these draw in your style challenges, I should have a never ending supply of things to draw! It is also inspiring seeing how others interpret and render the image!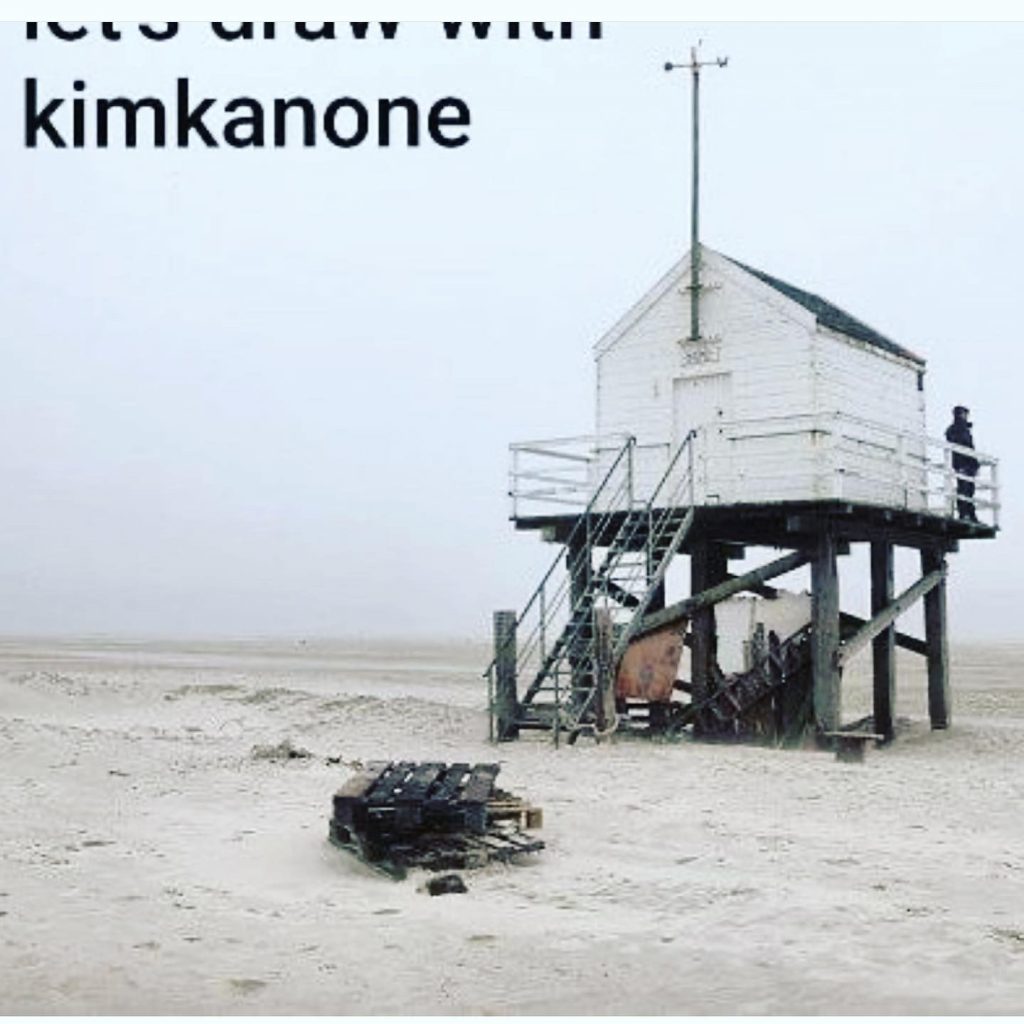 So here is my first attempt at this challenge! I really loved the muted tones and minimal style of this beach hut scene provided by Kiyeon Kim via Instagram.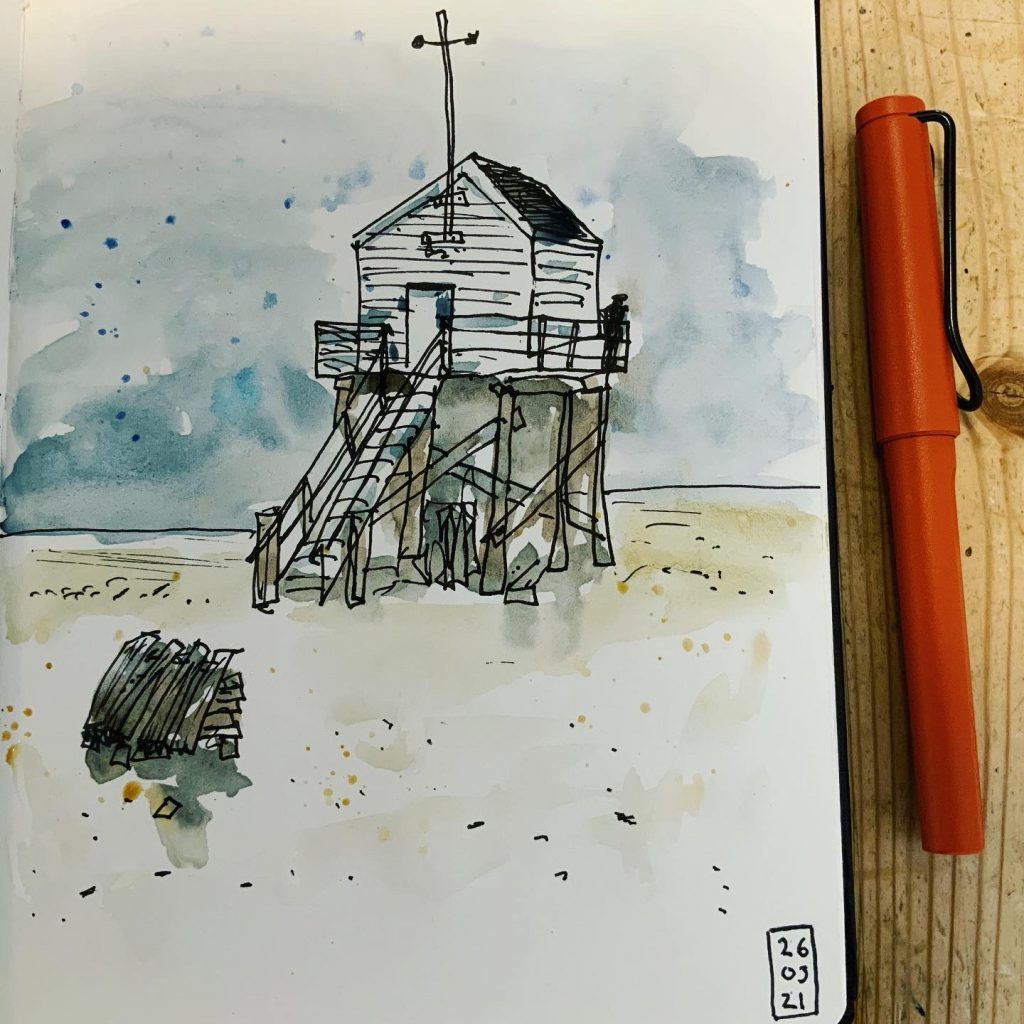 I first sketched out the hut, which was really challenging, as there is a lot of perspective and detail, despite the photo looking very minimalistic at first glance! I didn't get it overly right, but I was trying hard not to overthink it, and sketch fast and loose.
Next came the watercolour, which I also tried to do quickly without too much overthinking! I was really pleased with how the sky and splatters turned out, and was happy that I didn't over-do the water colour, keeping it as clean and spontaneous as I could.
Looking at it again, I feel I could improve it with a second layer in the shadows, but overall I was happy with it 🙂