Today's sketch is taken from a photo I took on a walk with my family earlier in the day. I would utterly love to sketch on location more, but I have 3 little boys, and a dog, so sitting down and sketching can be a challenge with everyone in tow! I will make more of an effort to sketch outside this Spring and Summer, though!
There is nothing wrong, however, with taking a reference photo and sketching from it later on at home. I find this is a really handy way to document aspects of my life. Sketching from life is always preferable, but using a reference photo is better than no sketch at all! I think when you have taken the photo yourself; it makes the final sketch better than just sketching someone else's photo, as I think you can draw (pardon the pun!) on your experience of the place/event and add that expression to sketch.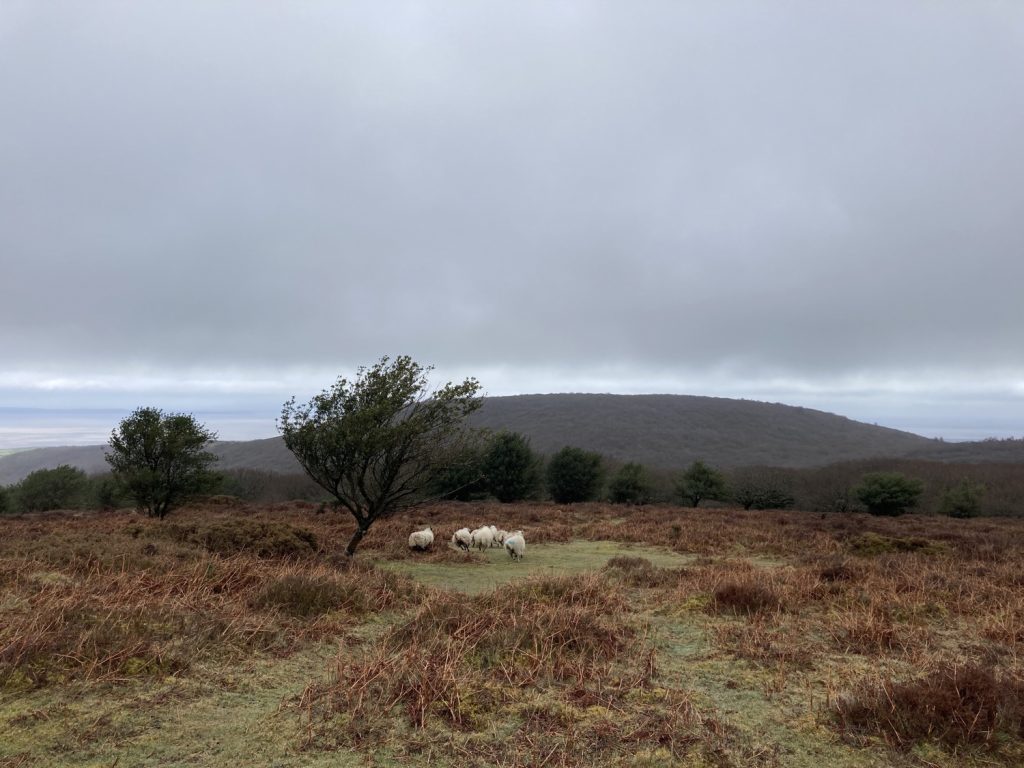 I just had to capture this lovely image of some sheep grazing on the Quantock hills. I loved the windswept tree, and the woodland on the hill in the distance. Unfortunately, one of the boys scared the sheep, so I just about captured them before they ran away!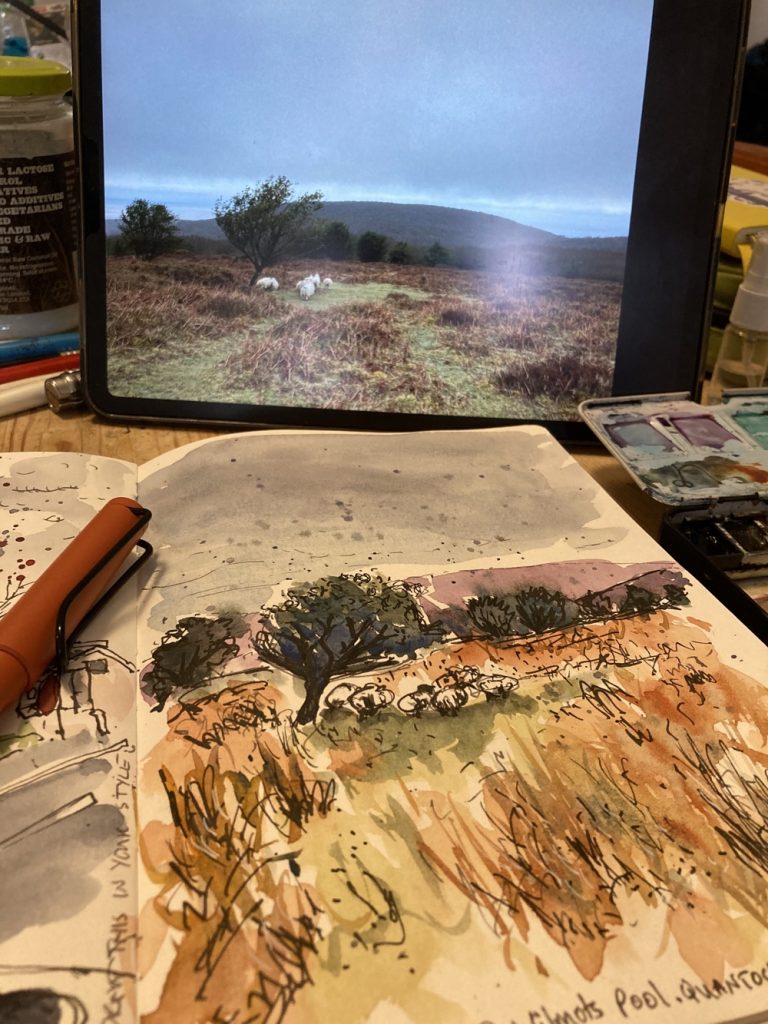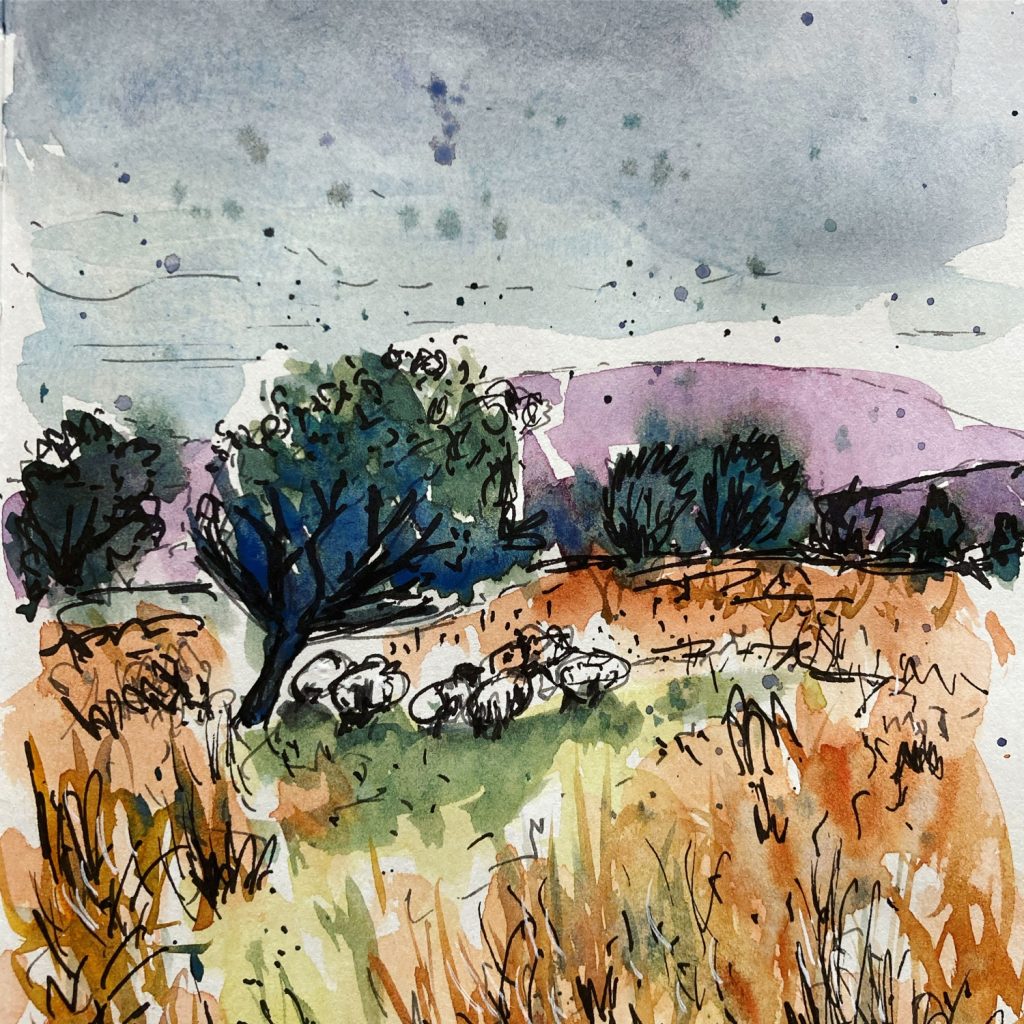 With this sketch, I tried to capture the general shapes first with ink, then added blocks of colour with watercolour. It seemed flat, so I added another layer of watercolour to give more depth and detail, then finally, I went in again with ink to give more shape and line to orange foliage and sheep. I think I captured the wild feel of the place and am feeling inspired to sketch there on location soon!
This could be a project capturing the ever-changing colours on the Quantocks – it never seems to be the same twice! Exceptional place.
Materials used:
Lamy safari with medium nib
SketchInk black waterproof ink 'Lotte'
Seawhite of Brighton A5 Travel Journal Sketchbook
Watercolour paint – mix of Daniel Smith and Winsor & Newton